It's unlikely that you can travel through the major towns of Pictou County, Nova Scotia(New Glasgow, Trenton, Westville, Stellarton, Pictou) without experiencing some of the pollution this area has to offer.
Come for the respiratory distress, stay for the cancer.
Pictou County boasts some of the highest number(per capita) of cancer and respiratory problems in Canada. ref.
There also seems to me, to be a high number of… um… 'retarded'/'birth defected' people here, whether they are shipped in or home grown you see more on the streets here than anywhere else I've traveled/lived. I must wonder if it's something to do with the environment.
In no particular order, we have…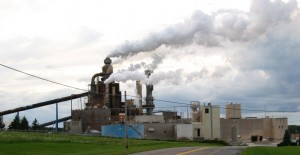 Paper Mill(Scott Paper, Kimberly Clark, Northern Pulp)
Ref.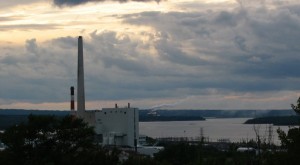 Nova Scotia Power Trenton Coal Fired Power Plant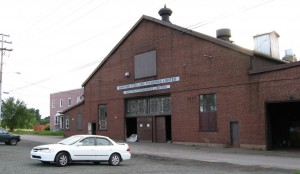 New Glasgow Steel Works/Maritime Steel and Foundries Limited. One of the most foul smelling in town, just a breath of the stuff they release causes a reflex to stop inhaling, bad so very bad.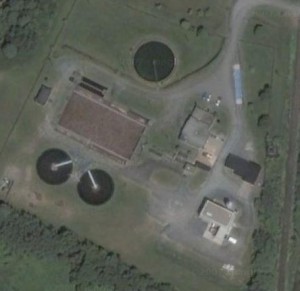 Open Air Sewer Treatment Plant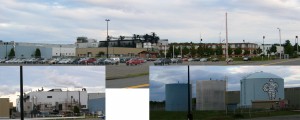 Michelin Tire Manufacturing





Open Pit Coal Mine


I have not worked(and wouldn't, unless it paid in a short time enough to move and never return) at any of the companies above, but odds are most everyone in town has a family member who has.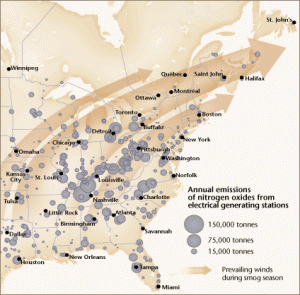 Oh, and lets not forget we are in North Americas Tailpipe:
Pollution produced in central Canada and the northeastern U.S. account for upward of 75 percent of the pollutants in Nova Scotia's air shed. Ref. Ref.